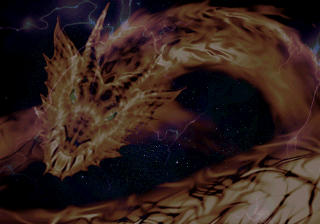 Zelos is the dragon/salamander which appears on the front cover of Salamander. You take place inside him in the NES port of Life Force. It also appears in the intro of Salamander 2.
Zelos appears in the Salamander anime intro; it's also revealed that Zelos was disguised as a character named Paula in Vol.2, and also seen in Vol.3 of this series.
Trivia
Zelos is replaced by a creature named "Life Force" in the arcade port of the game of the same game.
Ad blocker interference detected!
Wikia is a free-to-use site that makes money from advertising. We have a modified experience for viewers using ad blockers

Wikia is not accessible if you've made further modifications. Remove the custom ad blocker rule(s) and the page will load as expected.