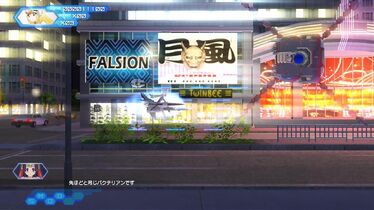 The second stage in Otomedius Excellent is located in San Francisco, where the
Gofer Sisters
are making trouble and there using a new version of
Tetran
. Also this stage goes faster when you entered through a mall, and if they didn't shot the Tetran, the Gofer Sisters broke a glass as a mistake or simply as a joke.
The boss is Tri-Pod Core (Related of War of the Worlds) pilot by T.B. Rika located in the park in San Francisco after the Gofer Sisters are gone.
Ad blocker interference detected!
Wikia is a free-to-use site that makes money from advertising. We have a modified experience for viewers using ad blockers

Wikia is not accessible if you've made further modifications. Remove the custom ad blocker rule(s) and the page will load as expected.